NOVEMBER IS "ADOPT A SENIOR" MONTH:
Our goal is to provide a safe, loving and permanent home to all pets. Some of our rescued cats have been in foster homes for an extended period of time and we want to make every attempt possible to find their forever home. To help us reach our goal, we are offering special reduce fees to adopt one of our long term, adult fosters or senior cats. Our cats come fixed, have age appropriate routine vaccinations, de-worming, feline leukemia tested, and flea/tick/ear mite preventive treatment. Visit our web site and look for an asterisk "*" next to their names and the phrase '*Long Term Foster/Senior Cat-Reduced Adoption Fee' in the cat description. Contact us for specific details
Some of our kitties are not quite ready for adoption, they need to go to the Dr for their 'check up' which includes: spaying/neutering, age appropriate routine vaccinations, de-worming, feline leukemia testing, and flea/tick/ear-mite preventive treatment.
We are taking adoption applications to find these kitties a furever home as soon as they are ready.
A $50 non-refundable deposit is required to 'hold' a kitten
Fosters Needed:
We are currently at maximum 'Catpacity'!!  With the winter months approaching, it is even more important to provide food and shelter to cats and kittens who are freezing and starving outside.  Foster families are the people who make rescue possible.  Without the help of fosters, our hands are tied & we can't help those that need us.
Fostering is one of the most selfless and gratifying aspects of animal rescue.   Please consider fostering for us.   All you need is a home and a heart full of love!  We provide EVERYTHING ELSE!!!  Please, if you have room for a sweet furry friend in your home, consider joining our foster team.  The first step is to submit a foster application.  You can find that in the 'Applications' tab above.
Click on the below for our pets up for adoption including our kitties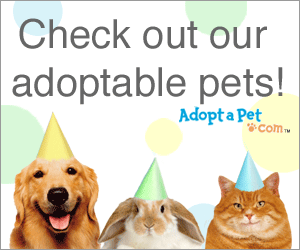 Foster & Forever appears on WFSB Channel 3 "Lost and Pound" show. Following is a clip from that show
Visit our Facebook page , while there please be sure to "like" us
Please note:
Our rescue is run on a volunteer basis – applications, phones calls, etc., are reviewed when possible.
We will call you about your Application as soon as we can.
Contact us at 203-490-6530
After hours emergencies need to go to local animal control or closest emergency hospital.